Team
Experienced. Innovative. Collaborative.
Splice Machine features a veteran team that has been successful across many startups. CEO Monte Zweben is a serial entrepreneur with a history of major exits – Blue Martini (IPO) and Red Pepper (sale to PeopleSoft). Our team has developed enterprise-class software products at major software firms, including Blue Martini, Oracle, PeopleSoft, Siebel and Sun.
Our engineering team also has extensive experience in Big Data solutions and distributed computing. CTO John Leach has been building custom Big Data systems (leveraging HBase and Hadoop) over the last three years for Fortune 500 companies. He also runs the St. Louis Hadoop User Group. Other members of our engineering team have contributed to open source projects, created custom SQL engines and compilers for Hadoop, as well as run large HBase and Hadoop implementations.
Monte Zweben, Co-Founder and Chief Executive Officer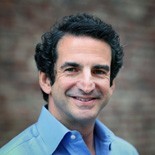 A technology industry veteran, Monte's early career was spent with the NASA Ames Research Center as the Deputy Branch Chief of the Artificial Intelligence Branch, where he won the prestigious Space Act Award for his work on the Space Shuttle program. Monte then founded and was the Chairman and CEO of Red Pepper Software, a leading supply chain optimization company, which merged in 1996 with PeopleSoft, where he was VP and General Manager, Manufacturing Business Unit.
In 1998, Monte was the founder and CEO of Blue Martini Software – the leader in e-commerce and multi-channel systems for retailers. Blue Martini went public on NASDAQ in one of the most successful IPOs of 2000, and is now part of Red Prairie. Following Blue Martini, he was the chairman of SeeSaw Networks, a digital, place-based media company, and is the chairman of Clio Music, an advanced music research and development company. Monte is also the co-author of Intelligent Scheduling and has published articles in the Harvard Business Review and various computer science journals and conference proceedings.
Zweben currently serves on the Board of Directors of Rocket Fuel Inc. as well as the Dean's Advisory Board for Carnegie-Mellon's School of Computer Science. Monte's involvement with the CMU Advisory Board, which has been evaluating distributed computing projects over the last 5 years, helped inspire the original concept behind Splice Machine.
John Leach, Co-Founder and Chief Technology Officer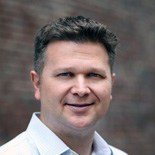 With over 15 years of software experience under his belt, John's expertise in analytics and BI drives his role as Chief Technology Officer. Prior to Splice Machine, John founded Incite Retail in June 2008 and led the company's strategy and development efforts. At Incite Retail, he built custom Big Data systems (leveraging HBase and Hadoop) for Fortune 500 companies. Prior to Incite Retail, he ran the business intelligence practice at Blue Martini Software and built strategic partnerships with integration partners. John was a key subject matter expert for Blue Martini Software in many strategic implementations across the world. His focus at Blue Martini was helping clients incorporate decision support knowledge into their current business processes utilizing advanced algorithms and machine learning. John received dual bachelor's degrees in biomedical and mechanical engineering from Washington University in Saint Louis. Leach currently is the organizer for the Saint Louis Hadoop Users Group and is active in the Washington University Elliot Society.
Gene Davis, Co-Founder and VP of Products and Operations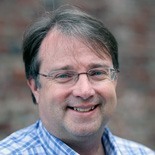 Gene brings more than 20 years of application software development experience to his role as Vice President of Products and Operations. Prior to Splice Machine, Gene ran Product Development for Clio Music, SeeSaw Networks, Blue Martini Software, Fogbreak Software, and TeaLeaf Technology; and was Vice President of Engineering at PeopleSoft. Gene was an original architect of Red Pepper's Advanced Planning System. Prior to Red Pepper, he worked for NASA, where he was a recipient of the Manned Flight Space Award and co-recipient of the Space Act Award. Gene holds a B.A. in Music and B.S. in Chemical Engineering from Stanford University, and a M.Sc. in Computer Science from the University of Toronto.
Rich Reimer, VP of Marketing and Product Management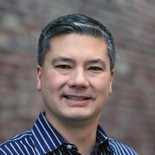 Rich has over 15 years of sales, marketing and management experience in high-tech companies. Before joining Splice Machine, Rich worked at Zynga as the Treasure Isle studio head, where he used petabytes of data from millions of daily users to optimize the business in real-time. Prior to Zynga, he was the COO and co-founder of a social media platform named Grouply. Before founding Grouply, Rich held executive positions at Siebel Systems, Blue Martini Software and Oracle Corporation as well as sales and marketing positions at General Electric and Bell Atlantic. Rich received his BSEE in Electrical Engineering from the University of Michigan, his MSEE in Electrical Engineering from Columbia University, and an MBA from Harvard Business School, where he was a Baker Scholar.
Eric Kalabacos, Vice President of Customer Solutions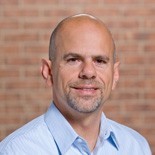 As Vice President of Customer Solutions, Eric adds more than 20 years of enterprise software consulting and professional services management experience to the Splice Machine team. Previously, Eric was Senior Director, Global Customer Services at Model N, a leading provider of revenue management solutions that can be deployed on-premise or in the cloud. Eric played a key role in building the organization from an early stage startup to a successful public company. Prior to Model N, Eric was one of the original employees at Blue Martini Software, where he served as Director, Professional Services and Analytic Services. Prior to that, he held executive roles at Lumin Corporation, Om Records and Colorscape Communications. In addition to his extensive professional services management experience, Eric brings deep industry knowledge in the Life Sciences, High Tech, Telecom, Retail and Digital Media sectors. Eric holds dual BAs in Music and Religious Studies from Naropa University.