'Open Source' Category
Developers rule! We know they influence technology decision-making both with their vote in the enterprise and their voice as a community member. When we asked developers what their experience was with Splice Machine, we learned something really meaningful that has changed the way we're building, marketing...
Read More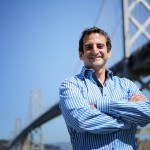 We are very excited to announce that Splice Machine is going open source! More importantly, we're thrilled to welcome a larger audience to use our database. We invite open source contributors, mentors, sponsors and champions in database architecture and development to the open source platform in order...
Read More