Leadership. Guidance. Knowledge.
As Splice Machine seeks to disrupt the traditional relational database market, our advisory board and board of directors include some of the most experienced minds of the database and Big Data spaces. Their knowledge of the market helps guide Splice Machine's growth and product innovations.
Roger Bamford
The Father of Oracle RAC
A distinguished architect at MongoDB, Roger Bamford is a database luminary. Previously the Principal Architect of Server Technologies at Oracle, Mr. Bamford, known as the father of Oracle RAC, was an original member of Oracle's database team. Holder of dozens of patents relating to database and clustering technology, he was responsible for many software innovations relating to the architecture and performance of relational databases at Oracle. Bamford holds a B.S. in computer science from MIT and a M.S. in electrical engineering from Stanford University.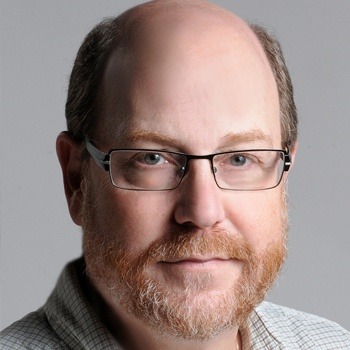 Michael J. Franklin
Chair, Dept. of Computer Science at UChicago
Michael J. Franklin is the department chair and senior advisor to the provost on computation and computer science at the University of Chicago. He has over 30 years of experience in the database, data analytics, and data management fields as an academic and industrial researcher, teacher, lab director, faculty member, entrepreneur, and software developer. Professor Franklin is formerly the Thomas M. Siebel Professor of Computer Science and Director of the AMPLab at the University of California, Berkeley, a leading Big Data analytics research center. He was founder and CTO of Truviso, a data analytics company that was subsequently purchased by Cisco Systems. He currently serves on the Technical Advisory Boards of a number of data-driven technology companies, including Databricks, an AMPLab spinout. He is a Fellow of the ACM and a two-time winner of the ACM SIGMOD "Test of Time" award, and received the outstanding Advisor Award from the Computer Science Graduate Student Association at Berkeley. He received a Ph.D. in Computer Science from the University of Wisconsin in 1993, a Master of Software Engineering from the Wang Institute of Graduate Studies in 1986, and a B.S. in Computer and Information Science from the University of Massachusetts in 1983.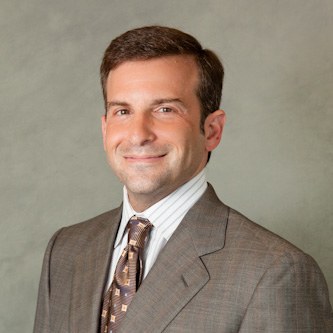 Jonathan Goldick
Tech Mentor and Investor
Jonathan Goldick is a seasoned high technology executive, investor, and advisor for emerging companies. Jonathan has been the CTO of several startups in the enterprise storage space (Violin Memory, ONStor and TPI Software) as well as a Chief Architect, a Technical Fellow for LSI, and a VP of Engineering. These days he mostly spends his time mentoring startups in a wide variety of spaces, from NLP/ML to Synthetic Biology. He devotes a great deal of time to keeping current on the many open source technologies involved in creating a modern cloud-native SaaS startup, from analytic pipelines to operations at scale. See
https://www.linkedin.com/in/jonathangoldick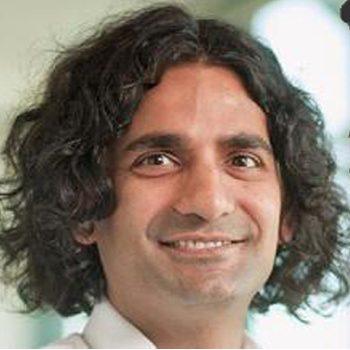 Abhinav Gupta
Co-Founder of Rocket Fuel
Abhinav Gupta, co-founder and former VP, Engineering at Rocket Fuel, has built a career as a truly insightful technical mind focused on delivering huge value for massive-scale systems—ones with transactions reaching one thousand times the NASDAQ trading volume.
Prior to co-founding Rocket Fuel, Abhinav was an engineering director at Yahoo!, where he led the development of their next-generation behavior-targeting platform. As a founding member of the behavioral targeting group at Yahoo!, he helped cultivate a start-up environment, building the team and platform from scratch. He proceeded to win the coveted "Super Star" award—the highest accolade Yahoo! presents to its employees. He also incubated the recommendations platform used by Yahoo! Travel, Real-Estate, Shopping, and Autos, helping to boost Yahoo! Shopping to number one in comScore rankings. Prior to Yahoo!, Agupta was a principal member of the technical staff at Oracle, working on a variety of projects implementing data warehousing and OLAP functionality in the database server. He also worked with customers having terabytes of data, helping Oracle Consulting reach performance goals on key customer projects.
Abhinav holds a Bachelor's of Tech in computer science from the Indian Institutes of Technology (IITs) and a M.S. in computer science from the University of Wisconsin. He has co-authored almost twenty patents in the areas of database queries and optimization, behavioral targeting, and web-based user analytics. He also co-authored the paper that won the SIGMOD-2003 Best Paper Award.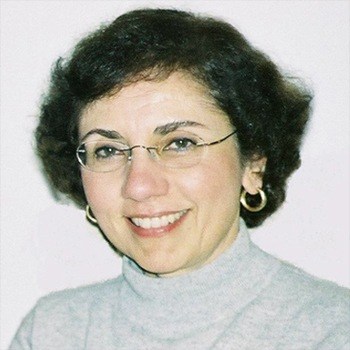 Marie-Anne Neimat
Co-Founder of TimesTen
In-memory database pioneer Marie-Anne Neimat co-founded TimesTen, Inc., the first company to develop and commercialize an in-memory relational database. Neimat brings a track record of database innovation, serving as Vice President of Engineering for three of Oracle's databases, namely Oracle TimesTen In-Memory Database, which Oracle acquired, Oracle Berkeley Database, also acquired by Oracle, and Oracle NoSQL Database. Neimat is the holder of several patents, and the author of many publications in refereed conferences and journals. Neimat holds a BSC in mathematics from Stanford University and a PhD in computer science from UC Berkeley.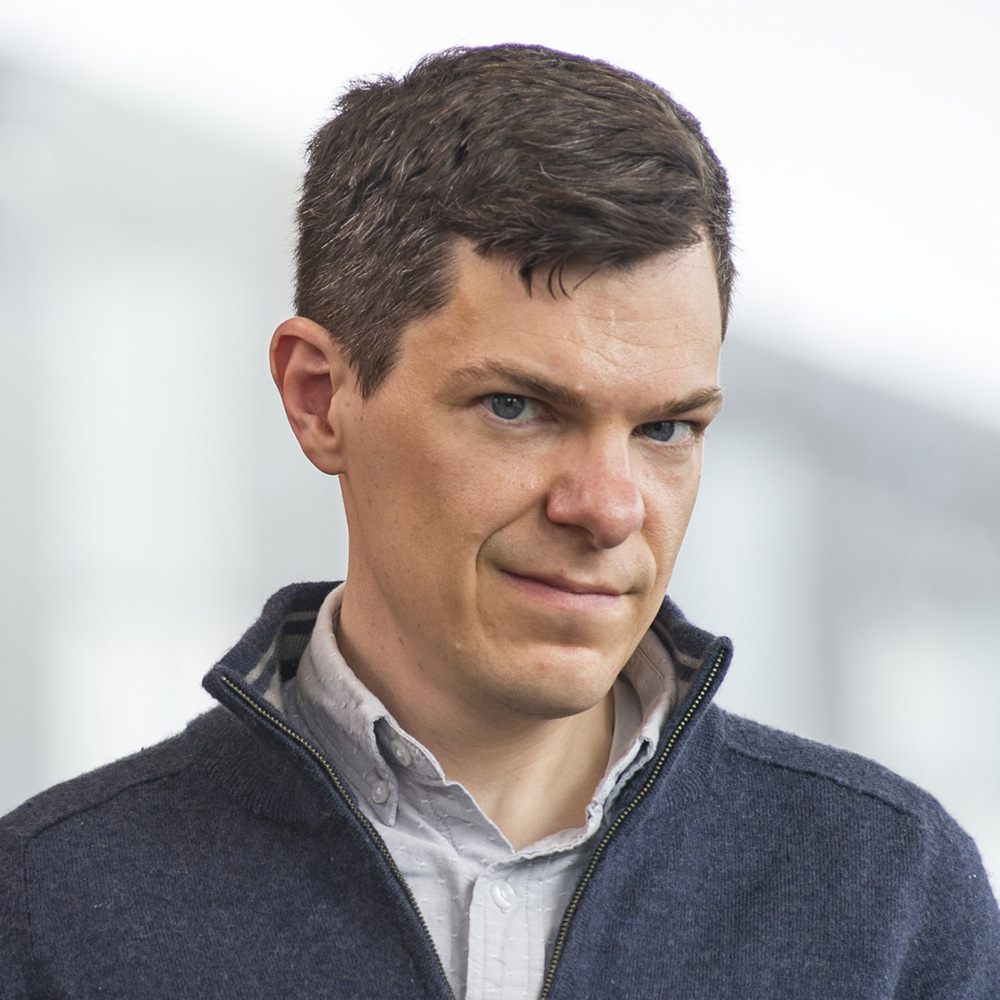 Andy Pavlo
Assistant Professor, Carnegie Mellon University
Dr. Pavlo is a member of the Database Group at CMU, a leading research collective that focuses on database systems, data mining and machine learning, and the Parallel Data Lab, academia's premiere storage systems research center at Carnegie Mellon University. He is the recipient of a 2018 Sloan Research Fellowship, the 2018 SIGMOD Best Paper award, and several faculty research awards from Google and Facebook. Pavlo has been invited to give talks all over the world, most recently at the Percona Live – Open Source Database Conference, SIGMOD, DataEngConf in NYC, In-Memory Computing Summit, and various universities.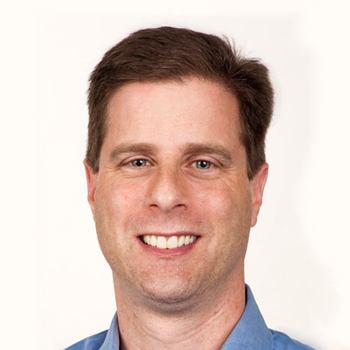 Ken Rudin
Head of Growth and Analytics for Google Search
Ken Rudin, head of Growth and Analytics for Google Search, is an entrepreneur with a unique combination of leadership skills, analytical strength, technology and marketing expertise. At Google, he leads the team responsible for analyzing multiple hundreds of petabytes of data related to searching and organizing the world's information. Prior to Google, he served as head of Analytics for Facebook where he was responsible for scaling and analyzing the company's massive databases, and before that, he was the VP of Analytics and Platform Technologies at Zynga. He also served as VP and General Manager of the Siebel CRM OnDemand Division and was VP of Marketing of Siebel Analytics. Ken originally honed his database knowledge at Oracle, where he served as General Manager, Data Warehousing and Parallel Systems. He holds a B.S. in Computer Science from Harvard University and an MBA from Stanford University.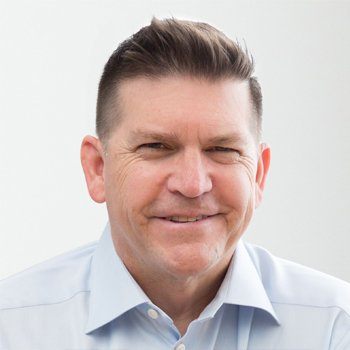 Bruce Cleveland
Chairman; Founding Partner, Wildcat Venture Partners
Bruce Cleveland is a Founding Partner at Wildcat Venture Partners where he focuses on investments in the enterprise software market. Prior to entering venture capital in 2006, Bruce held senior executive roles in engineering, product management and product marketing with companies such as Apple, AT&T, Oracle and Siebel Systems. Bruce's last operational role was as a member of the founding executive team of Siebel Systems where he served as SVP, Marketing and SVP, Products. He is credited by Forbes and IDC with creating the most effective B2B alliance program in the software industry. Bruce attended the United States Military Academy, West Point, and received a B.S. in business administration from CSU, Sacramento.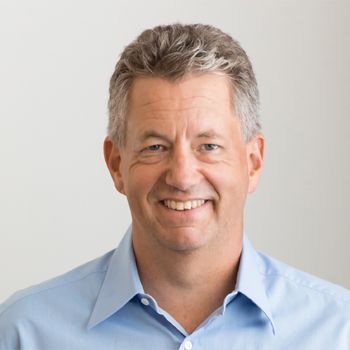 Bill Ericson
Founding Partner, Wildcat Venture Partners
Bill Ericson is a Founding Partner at Wildcat Venture Partners and a General Partner at Mohr Davidow Ventures where his focus is on the big data revolution that is driving the commercial, consumer media and health care worlds. Bill has been working with startups for his entire career, and partners with strong minded entrepreneurs who want to attack big markets and want help that can accelerate their vision. Over the past decade, Bill has led investments in transformative technology companies including now public Rocket Fuel (NASDAQ: FUEL), Pacific Biosciences (NYSE: PACB), and Adamas Pharmaceuticals (NASDAQ: ADMS), and successfully acquired companies Ticketfly (acquired by NASDAQ:P), Verinata (acquired by NASDAQ:ILMN), OpenDNS (acquired by NASDAQ:CSCO), Sabrix (acquired by NYSE:TRI), Rosetta Inpharmatics (NASDAQ: RSTA, acquired by NYSE:MRK), Sequenta (acquired by Adaptive Biotechnologies) and Parallele (acquired by NASDAQ:AFFX). Bill received his B.S.F.S. from Georgetown University of Foreign Service and J.D. from Northwestern University School of Law.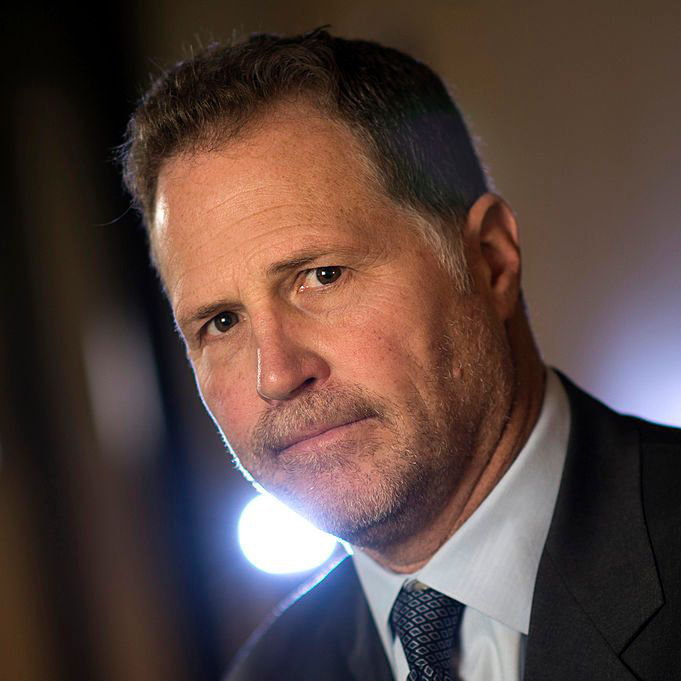 Jay Fulcher
Chairman & CEO, Zenefits
Jay Fulcher's successful track record as CEO includes leading both public and private technology companies. Jay is Chairman & CEO at Zenefits, a leading cloud HCM, Payroll and Benefits platform serving more than 11,000 small and mid-sized (SMB) companies. Previously, Jay was CEO of Ooyala, an online video company that helped shape the personalized cloud TV market. During Jay's tenure as CEO, Ooyala came to serve hundreds of customers in more than 30 countries including media heavyweights including ESPN, Bloomberg, Caracol, DirecTV, News Corp, Netflix, Sky, Univision, Pac-12 Network, RTL, Times of India and FOXTEL. Ooyala was acquired by Telstra in 2014. Prior to Ooyala, Jay was CEO of Agile Software (Nasdaq: AGIL), a public company that pioneered the product lifecycle management (PLM) enterprise software category. Agile had a successful IPO in 1999 and subsequent secondary offering before ultimately being acquired by Oracle in 2007. At the time of its acquisition more than 11,000 customers used Agile as a catalyst technology for the distributed engineering and manufacturing era. Jay is an experienced CEO, board member, investor and advisor and has helped start and scale many successful companies in B2B enterprise software, media, education, retail, sports and healthcare. In addition to being CEO at three different companies, Jay has held senior executive roles at PeopleSoft (President, EVP), Red Pepper Software (SVP) and SAP (VP). Jay has a proven and extensive track record of delivering great returns for shareholders and for leading high growth, high performance, high value businesses. Jay currently serves on the boards of Zenefits, Splice Machine and AirPR. Jay is a member of the Global Leadership Council for the San Jose State University Lucas Graduate School and College of Business and is an advisor to several startups, VC/PE firms, and investment banks.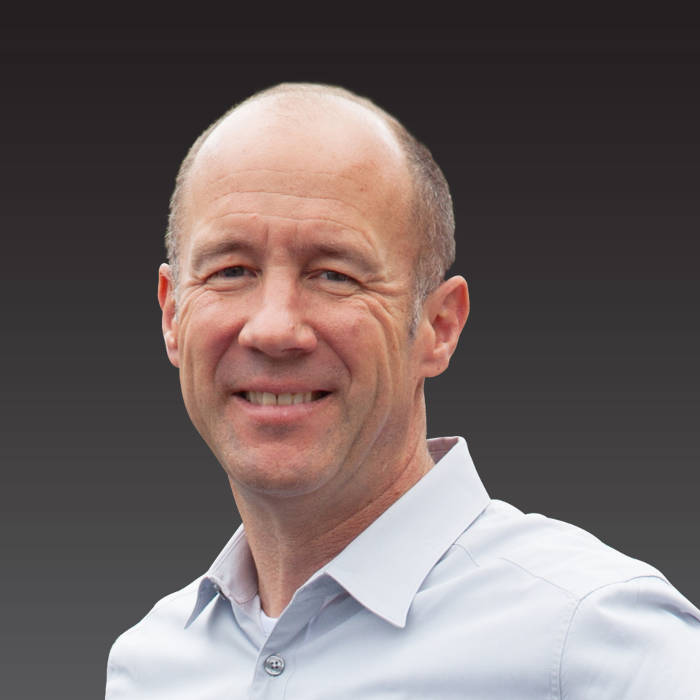 Drew Harman
Director, InterWest Partners
Drew Harman is a Director at InterWest Partners where he focuses on investments in the IT market. He has more than 25 years of enterprise software startup experience as a strategy, product and marketing executive. Drew serves as Chief EIR at mach49, a startup incubator focused on creating new ventures inside G1000 companies. Previously, Drew was with Ariba, as VP of Product Management and later as VP of Corporate Strategy. He was formerly VP of Marketing at TradingDynamics, which Ariba acquired in November 1999. Earlier in his career, Drew held product and marketing positions at Neuron Data, News Corp, Zanza Software and Cambridge Technology Group. Drew holds a B.A. from Harvard and an M.B.A. from INSEAD.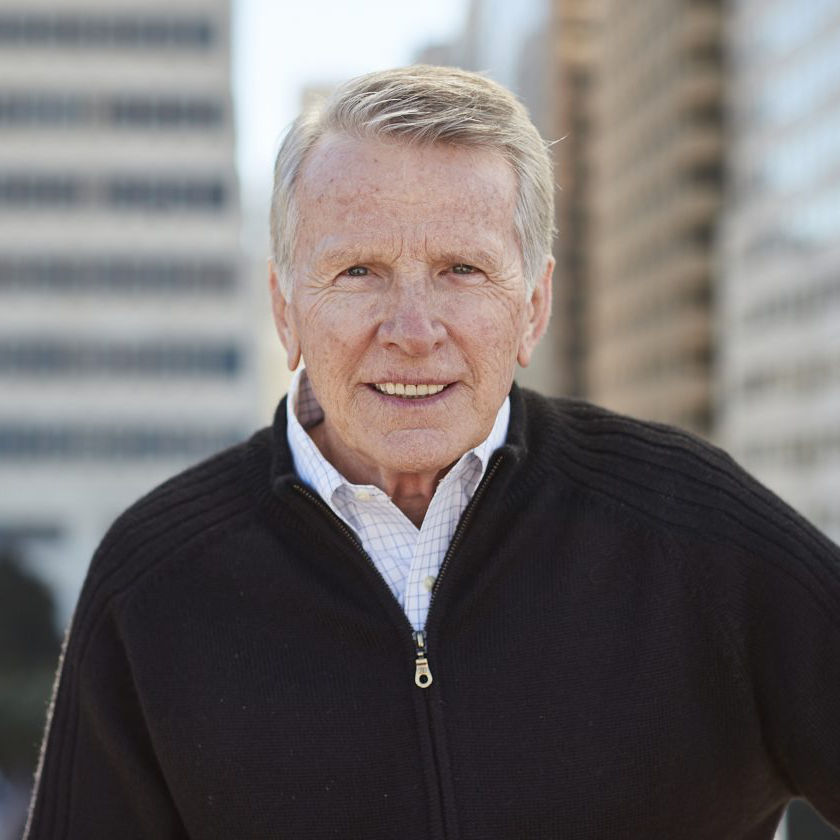 Ray Lane
Managing Partner, GreatPoint Ventures
Ray is a technology executive and venture capitalist best known for leading the turnaround at Oracle Corporation in the 1990's. While Oracle's President and COO, Ray re-established the company's leadership in the database market and grew Oracle's market cap by 65x to over $200 billion. After leaving Oracle, Ray became a Managing Partner with Kleiner Perkins Caufield and Byers for 14 years before becoming Partner Emeritus with the firm. Earlier in his career, Ray was a senior partner of Booz Allen Hamilton, a consulting company, and a division vice president with Electronic Data Systems Corporation. Ray currently serves on the boards of Carnegie Mellon University, Special Olympics International, and HPE. He was Executive Chairman of HP from 2011 to 2013 and Chairman of Carnegie Mellon University's Board of Trustees from 2009 to 2015.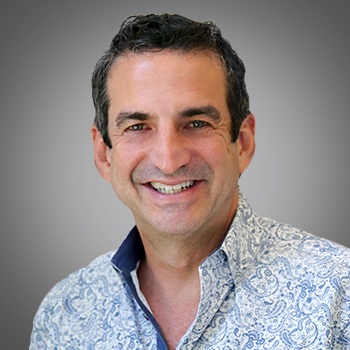 Monte Zweben
Co-Founder and CEO, Splice Machine
A technology industry veteran, Monte's early career was spent with the NASA Ames Research Center as the Deputy Chief of the Artificial Intelligence Branch, where he won the prestigious Space Act Award for his work on the Space Shuttle program. Monte then founded and was CEO of Red Pepper Software, a leading supply chain optimization company, which merged in 1996 with PeopleSoft, where he was VP and General Manager, Manufacturing Business Unit. In 1998, Monte was the founder and CEO of Blue Martini Software – the leader in e-commerce and multi-channel systems for retailers. Blue Martini went public on NASDAQ in one of the most successful IPOs of 2000, and is now part of JDA. Following Blue Martini, he was the chairman of SeeSaw Networks, a digital, place-based media company. Monte is also the co-author of Intelligent Scheduling and has published articles in the Harvard Business Review and various computer science journals and conference proceedings. Zweben currently serves as Chairman of Rocket Fuel Inc. as well as on the Dean's Advisory Board for Carnegie-Mellon's School of Computer Science.