Leadership. Guidance. Knowledge.
As Splice Machine seeks to disrupt the traditional relational database market, our advisory board and board of directors include some of the most experienced minds of the database and Big Data spaces. Their knowledge of the market helps guide Splice Machine's growth and product innovations.
Roger Bamford
The Father of Oracle RAC
A distinguished architect at MongoDB, Roger Bamford is a database luminary. Previously the Principal Architect of Server Technologies at Oracle, Mr. Bamford, known as the father of Oracle RAC, was an original member of Oracle's database team. Holder of dozens of patents relating to database and clustering technology, he was responsible for many software innovations relating to the architecture and performance of relational databases at Oracle. Bamford holds a B.S. in computer science from MIT and a M.S. in electrical engineering from Stanford University.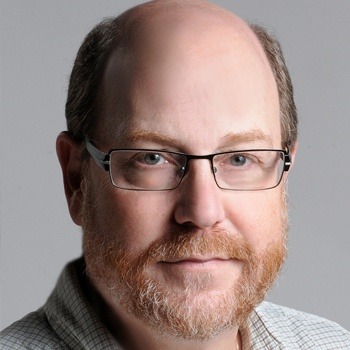 Michael J. Franklin
Chair, Dept. of Computer Science at UChicago
Michael J. Franklin is the department chair and senior advisor to the provost on computation and computer science at the University of Chicago. He has over 30 years of experience in the database, data analytics, and data management fields as an academic and industrial researcher, teacher, lab director, faculty member, entrepreneur, and software developer.Professor Franklin is formerly the Thomas M. Siebel Professor of Computer Science and Director of the AMPLab at the University of California, Berkeley, a leading Big Data analytics research center. He was founder and CTO of Truviso, a data analytics company that was subsequently purchased by Cisco Systems.He currently serves on the Technical Advisory Boards of a number of data-driven technology companies, including Databricks, an AMPLab spinout. He is a Fellow of the ACM and a two-time winner of the ACM SIGMOD "Test of Time" award, and received the outstanding Advisor Award from the Computer Science Graduate Student Association at Berkeley. He received a Ph.D. in Computer Science from the University of Wisconsin in 1993, a Master of Software Engineering from the Wang Institute of Graduate Studies in 1986, and a B.S. in Computer and Information Science from the University of Massachusetts in 1983.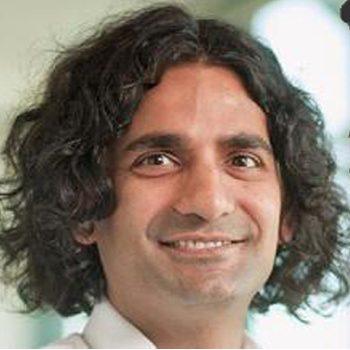 Abhinav Gupta
Co-Founder of Rocket Fuel
Abhinav Gupta, co-founder and former VP, Engineering at Rocket Fuel, has built a career as a truly insightful technical mind focused on delivering huge value for massive-scale systems—ones with transactions reaching one thousand times the NASDAQ trading volume.
Prior to co-founding Rocket Fuel, Abhinav was an engineering director at Yahoo!, where he led the development of their next-generation behavior-targeting platform. As a founding member of the behavioral targeting group at Yahoo!, he helped cultivate a start-up environment, building the team and platform from scratch. He proceeded to win the coveted "Super Star" award—the highest accolade Yahoo! presents to its employees. He also incubated the recommendations platform used by Yahoo! Travel, Real-Estate, Shopping, and Autos, helping to boost Yahoo! Shopping to number one in comScore rankings. Prior to Yahoo!, Agupta was a principal member of the technical staff at Oracle, working on a variety of projects implementing data warehousing and OLAP functionality in the database server. He also worked with customers having terabytes of data, helping Oracle Consulting reach performance goals on key customer projects.
Abhinav holds a Bachelor's of Tech in computer science from the Indian Institutes of Technology (IITs) and a M.S. in computer science from the University of Wisconsin. He has co-authored almost twenty patents in the areas of database queries and optimization, behavioral targeting, and web-based user analytics. He also co-authored the paper that won the SIGMOD-2003 Best Paper Award.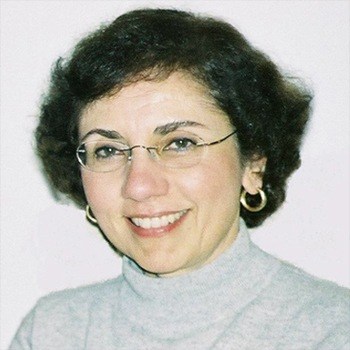 Marie-Anne Neimat
Co-Founder of TimesTen
In-memory database pioneer Marie-Anne Neimat co-founded TimesTen, Inc., the first company to develop and commercialize an in-memory relational database. Neimat brings a track record of database innovation, serving as Vice President of Engineering for three of Oracle's databases, namely Oracle TimesTen In-Memory Database, which Oracle acquired, Oracle Berkeley Database, also acquired by Oracle, and Oracle NoSQL Database. Neimat is the holder of several patents, and the author of many publications in refereed conferences and journals. Neimat holds a BSC in mathematics from Stanford University and a PhD in computer science from UC Berkeley.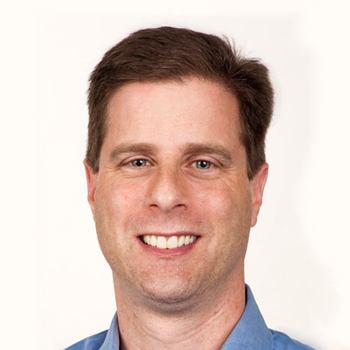 Ken Rudin
Head of Growth and Analytics for Google Search
Ken Rudin, head of Growth and Analytics for Google Search, is an entrepreneur with a unique combination of leadership skills, analytical strength, technology and marketing expertise. At Google, he leads the team responsible for analyzing multiple hundreds of petabytes of data related to searching and organizing the world's information. Prior to Google, he served as head of Analytics for Facebook where he was responsible for scaling and analyzing the company's massive databases, and before that, he was the VP of Analytics and Platform Technologies at Zynga. He also served as VP and General Manager of the Siebel CRM OnDemand Division and was VP of Marketing of Siebel Analytics. Ken originally honed his database knowledge at Oracle, where he served as General Manager, Data Warehousing and Parallel Systems. He holds a B.S. in Computer Science from Harvard University and an MBA from Stanford University.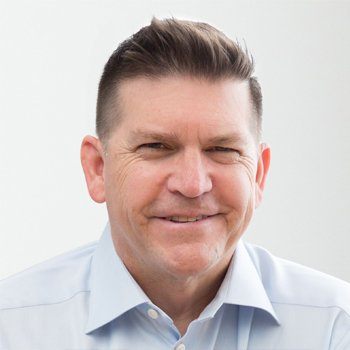 Bruce Cleveland
Founding Partner, Wildcat Ventures
Bruce Cleveland is a Founding Partner at Wildcat Venture Partners where he focuses on investments in the enterprise software market. Prior to entering venture capital in 2006, Bruce held senior executive roles in engineering, product management and product marketing with companies such as Apple, AT&T, Oracle and Siebel Systems. Bruce's last operational role was as a member of the founding executive team of Siebel Systems where he served as SVP, Marketing and SVP, Products. He is credited by Forbes and IDC with creating the most effective B2B alliance program in the software industry. Bruce attended the United States Military Academy, West Point, and received a B.S. in business administration from CSU, Sacramento.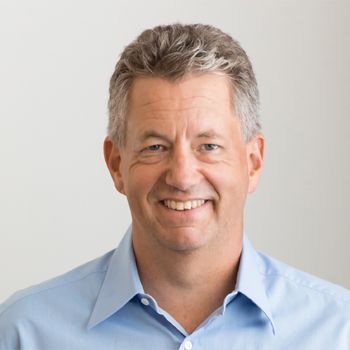 Bill Ericson
Founding Partner, Wildcat Ventures
Bill Ericson is a Founding Partner at Wildcat Venture Partners where he focuses on investments in the Digital Health, Cloud Enterprise and Infrastructure, and Applied Machine Learning and Artificial Intelligence markets. Prior to joining Wildcat Venture Partners, he was a General Partner at Mohr Davidow Ventures.Bill has been working with startups for his entire career, and partners with strong minded entrepreneurs who want to attack big markets and want help that can accelerate their vision. Over the past decade, Bill has led investments in transformative technology companies including now public Rocket Fuel (NASDAQ: FUEL), Pacific Biosciences (NYSE: PACB), and Adamas Pharmaceuticals (NASDAQ: ADMS), and successfully acquired companies Ticketfly (acquired by NASDAQ:P), Verinata (acquired by NASDAQ:ILMN), OpenDNS (acquired by NASDAQ:CSCO), Sabrix (acquired by NYSE:TRI), Rosetta Inpharmatics (NASDAQ: RSTA, acquired by NYSE:MRK), Sequenta (acquired by Adaptive Biotechnologies) and Parallele (acquired by NASDAQ:AFFX).Bill received his B.S.F.S. from Georgetown University of Foreign Service and J.D. from Northwestern University School of Law.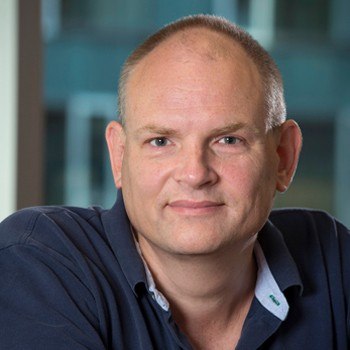 Andrew Moore
Dean, Carnegie Mellon School of Computer Science
Andrew W. Moore is the fifth dean of the School of Computer Science at Carnegie Mellon University. Prior to becoming dean, he opened the Pittsburgh office of Google Inc. in 2006. While at Google, Moore has led projects to improve user experiences in advertising and shopping and to help combat fraud. In October 2011, while continuing to serve as leader of Google's Pittsburgh office, Moore was named vice president of engineering of Google Commerce, where he became responsible for developing new products and services.
Moore's research interests broadly encompass the field of "big data"—applying statistical methods and mathematical formulas to massive quantities of information, ranging from Web searches to astronomy to medical records, in order to identify patterns and extract meaning from that information. His past research has also included improving the ability of robots and other automated systems to sense the world around them and respond appropriately.
Moore is a graduate of the University of Cambridge, where he studied mathematics and computer science, and began his career working for Hewlett-Packard's Bristol research lab. He returned to Cambridge in 1986 to earn his Ph.D. in computer science. Moore spent three years as a post-doctoral researcher at the Massachusetts Institute of Technology before joining the CMU faculty. From 1995 to 2001, Moore served as co-founder and chief technology officer of a small, Pittsburgh-based consulting company specializing in data mining technology. He received a doctorate from the University of Cambridge in 1991 and joined the CMU faculty in 1993 following two years of post-doctoral research. In 2005, he was elected a fellow of the American Association for Artificial Intelligence. Andrew lives in Pittsburgh with his wife, Mary, and two children, William and Lucy.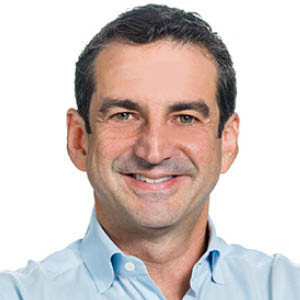 Monte Zweben
Co-Founder and CEO, Splice Machine
A technology industry veteran, Monte's early career was spent with the NASA Ames Research Center as the Deputy Chief of the Artificial Intelligence Branch, where he won the prestigious Space Act Award for his work on the Space Shuttle program. Monte then founded and was CEO of Red Pepper Software, a leading supply chain optimization company, which merged in 1996 with PeopleSoft, where he was VP and General Manager, Manufacturing Business Unit. In 1998, Monte was the founder and CEO of Blue Martini Software – the leader in e-commerce and multi-channel systems for retailers. Blue Martini went public on NASDAQ in one of the most successful IPOs of 2000, and is now part of JDA. Following Blue Martini, he was the chairman of SeeSaw Networks, a digital, place-based media company. Monte is also the co-author of Intelligent Scheduling and has published articles in the Harvard Business Review and various computer science journals and conference proceedings. Zweben currently serves as Chairman of Rocket Fuel Inc. as well as on the Dean's Advisory Board for Carnegie-Mellon's School of Computer Science.