Spark+AI Summit 2019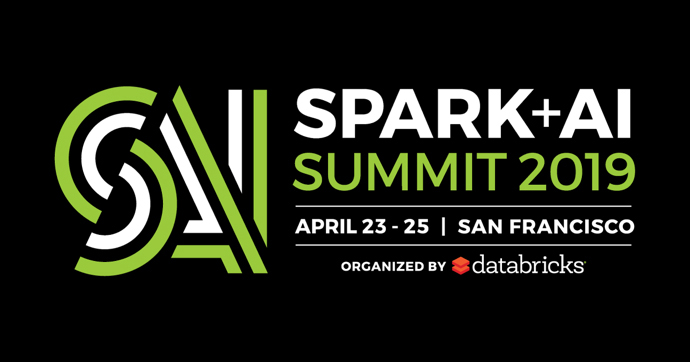 Splice Machine is proud to be a Gold Sponsor at this year's Spark+AI Summit.
Monte Zweben,Co-Founder and CEO of Splice Machine, and Gene Davis, Co-Founder and VP of Product Management, will host sessions on leveraging operational AI and MLflow.
April 23 – 25 | San Francisco
Splice Machine Booth: 414
---
Splice Machine Sessions at Spark+AI
Without Operational AI, Your ML Model Is Stale
Wednesday, April 24, 5:20pm (15 Minutes)
Presented by Monte Zweben, Co-Founder and CEO, Splice Machine
Enterprises have been hamstrung in their analytic initiatives by disconnected platforms that were designed to either power applications based on transactional workloads or generate business reports and dashboards using a data warehouse. With the recent rise of artificial intelligence, companies are now using yet another platform to build predictive and machine learning models.
While AI is on the wish list of many companies, enterprises cannot succeed in an environment where business decisions need to be made in real-time using an infrastructure with built-in latency which has been duct taped together using disparate technologies. In this session, we will walk you through how companies can integrate OLTP, OLAP and ML capabilities in a unified platform to make intelligent decisions in real time using data at scale.
We call this Operational AI. By combining an ACID-compliant RDBMS and Data Warehouse with native machine learning, the resulting SQL platform reduces data movement and therefore enables training on real-time data and testing on real-time data leading to better decision-making. Applications benefiting from this approach include fraud detection, precision medicine, supply-chain optimization, preventive maintenance, and personalized marketing. All of these applications benefit materially from being more real-time and data scientists developing these applications can perform more efficient feature engineering leading to faster experimentation.
In this talk we show examples powering applications, performing data engineering, and data science all on an integrated platform without requiring any distributed system integration.
Splice Machine's Use of Apache Spark and MLflow
Thursday, April 25, 5:30pm (40 Minutes)
Presented by Gene Davis, Co-Founder and VP of Product Management, Splice Machine
Splice Machine is an ANSI-SQL Relational Database Management System (RDBMS) on Apache Spark. It has proven low-latency transactional processing (OLTP) as well as analytical processing (OLAP) at petabyte scale. It uses Spark for all analytical computations and leverages HBase for persistence.
This talk highlights a new Native Spark Datasource – which enables seamless data movement between Spark Data Frames and Splice Machine tables without serialization and deserialization. This Spark Datasource makes machine learning libraries such as MLlib native to the Splice RDBMS. Splice Machine has now integrated MLflow into its data platform, creating a flexible Data Science Workbench with an RDBMS at its core. The transactional capabilities of Splice Machine integrated with the plethora of DataFrame-compatible libraries and MLflow capabilities manage a complete, real-time workflow of data-to-insights-to-action.
In this presentation we will demonstrate Splice Machine's Data Science Workbench and how it leverages Spark and MLflow to create powerful, full-cycle machine learning capabilities on an integrated platform, from transactional updates to data wrangling, experimentation, and deployment, and back again.
---